Best of: San Diego in 2017
The end of the year is always a nice time of reflection, if of course there were many nice things to reflect on. Not as many celebrities left us as did 2016, but a fuck-ton of them did end up being secretly terrible, our new president drinks water like a raccoon eats feces and the whole state of California looks like the "This is fine" dog meme.
But, of course, we cannot solely focus on the negative here. The world may be going to shit, but if nothing else, 2017 seemed like a turning point for San Diego. The music scene, the art scene, the culinary scene, anything else ending with "scene" -- everything is seeming to culminate to something big right before our eyes. And that in itself is important to pause, recognize and reflect on. And so reflect we will.
P.S. These are opinions. If you furiously disagree with any of the below, count to ten and think about what how much of a bitch you're acting like. If that don't work, well, send all your complaints here.
- - -
THE "ART & MUSIC" SECTION
Favorite Artist: Rodrigo Jimenez.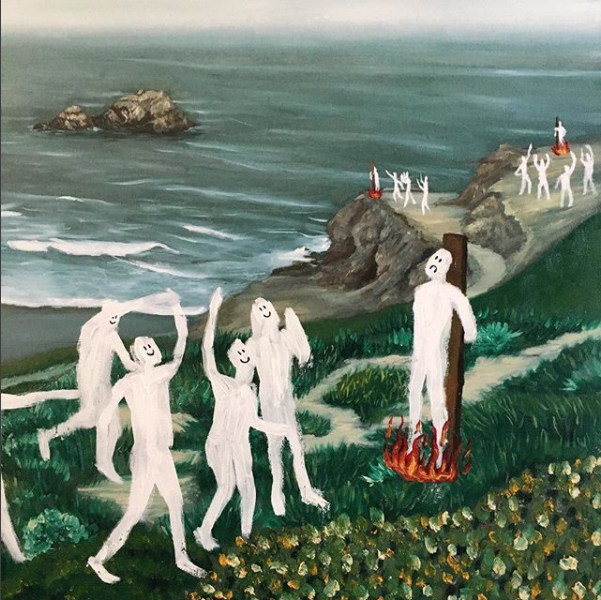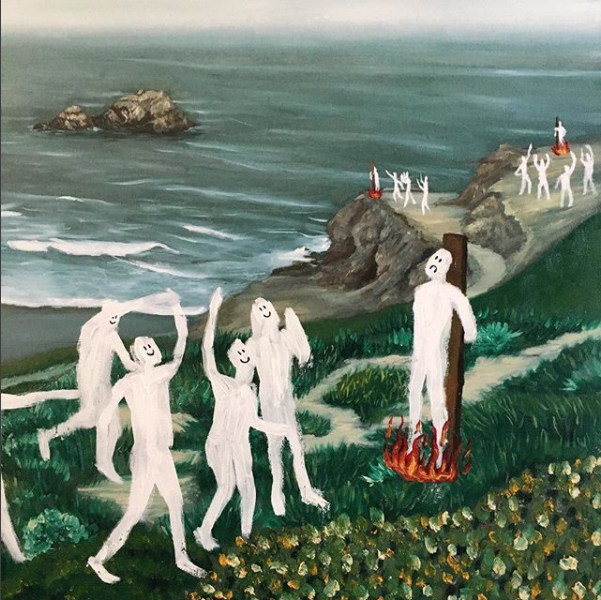 I had the pleasure of meeting Rodrigo Jimenez almost three years ago for our second installment of the Future Standard series back at the Hard Rock. Ever since, I've watched the 23 year old painter blossom into one of the most talented artists I've seen, locally and beyond. Whether it's paintings of childhood portraits tainted by faceless creatures, a series of Mesoamerican statues over bold backgrounds or his still-life series blending video game/cartoon relics with the natural world, they all exude a startling and graceful portrayal of nostalgia fully unique to Jimenez.
Favorite Photographer: Alberto Figueroa.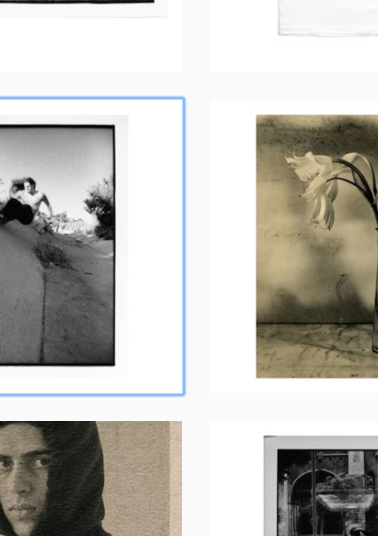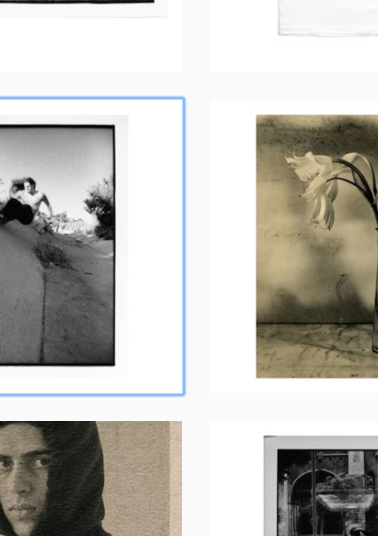 With work having appeared in Hypebeast, Vice's i-D and lookbooks around the world, Alberto Figueroa's photography transforms the two-dimensionality of portraits into cinematic stories of their own. Dimly-lit faces with penetrating gazes, skateboarders transfigured by speed and duo-toned limbs reaching into the ether, all with the muted warm tones that only an intimate relationship with film can provide. It's a perspective that no amount of equipment could ever replicate.
Best Art Show: Weird Hues II.
Mauro Donate, the brains behind the Weird Hues collective, is one of the most idealistic, hard-working and compassionate dudes I have ever met. It is no wonder, then, that every show he organizes is filled completely to the brim with artists displaying work at their highest potential. When advertising the Weird Hues II submission call, he noted that he was looking for installations only, emphasizing the need for interaction with the audience. Of course, the result ended up with a renovated warehouse space in Otay Mesa filled with work at every turn, all huge, massive and mind-bending. Fire hazard or not, seeing your favorite local musicians play on top of makeshift Costco-sized stocking shelves was one of the best sights of the year.
Best Designer: Richie Moon.
There's designers, there's artists and then there's Richie Moon. With an almost obsessive knack for branding and all things detailed, Richie maneuvers through his design projects like a surgeon would to a body, carefully dissecting the flesh of a piece until it comes to life. And as such, all of Richie's pieces seem to exist in worlds of their own, animated by vibrant color-ways and cultural allusions so palpable you can practically taste them.
Best Gallery: Bread & Salt.
Best Band: Digigurl (Peggy183).
I've been saying it all year and I'ma keep it saying it: Peggy183 aka Digigurl aka Sebastian from Gym Standard is one of the most talented persons in San Diego, bar none. Like foreal, I'll fight anyone who disagrees. On any given weekend, you might find him playing any kind of show in all areas of San Diego, usually backed by a MIDI controller, guitar or synth, playing everything from rap to darkwave. It's this versatility, along with an admirable disregard for all convention, that gives this 19 year old some of the best sets you can possibly find in the city.
Best Song: Peggy183 - "PSR-32 JAM001 (Don't Suffocate the Butterfly)"
Just listen to this shit, man. The lo-fi haziness, the synth and guitar both lethargic yet skipping along together, that new wave drum fill. This song sounds like if you could reach the end of bright pink sunsets and walk through them. It's as perfect as perfect can imperfectly be.
Best Rapper: Amon.
Every rapper wants you to know they're working, but only very few churn out the material to prove it. With a grind parallel to the ambitious recording process of all-in-one artists like Russ (of course without the corniness), Amon has paved a name for himself in the city and beyond by releasing tracks after tracks of the some of the most confidently self-aware bars you can find. "I hate my job, but I need this money," Amon sings as the infectious chorus to his Spotify-certified hit "Lately," and it's this appeal to beauty beyond the struggle that makes his music so easy to gravitate to.
Best Singer: Jackie Mendoza.
I almost feel bad adding Jackie Mendoza into a San Diego list, not because San Diego sucks or anything (mostly), but because her music seems so stratospherically beyond this city. With tracks from her Brooklyn-based band Gingerlys reaching buzzing list after list, along with her own solo work, it's no wonder the young singer is only inches from stardom. If you're fortunate enough to get the chance, catch her live and watch as she plays customized instruments over hard rhythms, hypnotizing the audience with echoed vocals and sharpened melodies.
Best Producer: Coastal.
As the de-facto leader of the San Diego / Long Beach-based Clouds Collective, Coastal has worked his way into some of the biggest mixes and playlists in the world, including RL Grime's Halloween mix and Spotify's Fresh Finds charting list. One listen to tracks like "Money Isn't Everything," PRVDNT's "Help," and his collaboration with Jackie Mendoza on "La Luz," it's simple to see why: the kid can make anything, and more importantly, make it bang. Everyday I wake up and he isn't on tour headlining festivals is another day injustice prevails, and that shit needa stop ASAP.
Best DJ: JR Jarris.
Let me be clear, when I say best DJ, I don't mean based on technicality or difficulty of equipment. I'm sure there are countless vinyl DJ's in this city beat juggling an Chic loop into "Percolator" with needle-tip precision, and I whole-heartedly applaud them for it, but I'm judging on a different barometer here. I mean, who have I seen make a crowd go apeshit, track after track, all without losing a step once; I mean, not only plays the hits but constantly drops exclusives from their own collection and makes them ring off like throwback; I mean, who is going in oftentimes week after week in the city and in venues afar, including festivals like CRSSD Fest. I can only really boil it down to one person -- that's JR Jarris for you.
Best Venue: The Observatory SD.
To keep it all the way funky, the bar is very low here. With Irenic closing this year and dull sales across the board, San Diego is always on constant threat of losing out on big name performances and national tours. That's why music venues like The Observatory are so important, especially when their yearly calendar actually reflects the kind of music younger audiences are into. As much as the security sucks and the layout feels awkward, someone up in Orange County is spending massive amounts of money to let us see acts like Chicano Batman and St. Vincent, and that's as commendable as you can get.
THE "FASHION" SECTION
Best Men's Clothing Store: Lone Flag.
Best Lifestyle Store: Gym Standard.
It's always remarkable to realize how much Gym Standard has their finger on the pulse with all things cool. Be it rare literary magazines, books on Japanese design, skateboard memorabilia and all the Birkenstocks and rare PF Flyers your mind can imagine, Gym Standard has become the premiere hub for all kids artsy and skateboard-inclined. If San Diego's alternative art scene had a look, Gym Standard is practically curating it.
Best Local Brand: Rottweiler.
Professionalism is a trait often overlooked in independent clothing brands. Maybe it's the easy accessibility to Big Cartel sites, or the ability to throw a word on a shirt and call it a brand. Whatever fuckery it may be, though, Rottweiler partakes in none of it. With consistent releases, quality designs and a strategic business acumen to match, Dave Castillo's homegrown brand has taken over the city and shops all across it.
Best Thrift Store: AmVets (Midway).
Show me another thrift store in San Diego as large, as varied and as consistently cheap as the AmVets on Cardiff St., and I'll show you a liar (or maybe someone who knows more than me, I don't know). As far steals and hidden treasures go though, it's almost impossible to come out of this place empty-handed, and my XXL-sized "LISTEN TO UGK" shirt is enough to prove it.
Best Footwear Store: Rosewood SD.
I buy one pair of white vans once every three years, so my taste and knowledge of shoes is little to none, but according to everyone I asked, Rosewood SD's collection constantly kills the game. Working as a consignment store a las LA's Flight Club, this is the one-stop shop for all exclusive drops and rarity items. That's what people in the sneaker world call them, right?
Best Bar: Park & Rec.
At many points while compiling this list, I stopped and thought to myself, "Am I being too biased?" The answer: yes, of fucking course I am, and considering I stay at this watering hole at least three times a week, my answer is gonna definitely reflect that. Really though, you'd be hard pressed to find any bar with such a perfect in-door, patio and back patio set up, with better live entertainment and with better prices (a shot and beer costs five bucks. FIVE.) As a cheap little bitch who enjoys New Orleans-themed architecture and being outside, I fuck with this place 100%.
Best Nightclub: Bang Bang.
Nightclubs suck. Like, that's not an opinion if we're gonna be all the way real. If you enjoy going to nightclubs, you probably suck too. That's not necessarily a bad thing, that's just how shit is. We can't fix the world, we can only live in it. Anyways, with that said, Bang Bang is the only "nightclub" I've ever gone to in my life that didn't suck. The music, curated by LED's Fingers CRSSD subsidiary, is always on-point and the drinks and ambience are perfect for a night out. If you got some cash on you, want to gig to good music and feel like going Downtown, this is really the only acceptable spot.
Best Hole-In-the-Wall: Black Cat.
Whereas neighborhoods like Barrio Logan and Downtown Chula have recently become the "renovated arts & craft districts" of sorts, City Heights unfortunately (or fortunately) still carries the stigma of being the war-torn region of San Diego to those who don't step out of La Jolla and North Park. Luckily, this is primarily one of the reasons why Black Cat remains such a beautiful place. No pretentious bullshit, no ironic mustaches and no self-indulgent emphasis on craft beer; just dingy red lights, heavy handed liquor and a jukebox full of goth music.
Best Cocktails: Craft & Commerce.
Now, if you're feeling fancy and want to be served by some of the best in the business, this is the place to go. As a product of the Consortium Holdings collective, the recently re-opened Craft & Commerce shares many of the beautiful and tasteful quirks of sister businesses like Polite Provisions, Ironside and Underbelly, along with a drink menu that puts most of San Diego's upscale bars to shame. If it's your first time, ask about the Tiki Bar too. Surprises are always an added bonus.
Best Party Series: Hide & Go Freak.
With all honesty, the narcissistic part of me, otherwise known as my brain, wants to put the Warehouse Takeover or Art & Rec in this category, but that's a jackass move and so *obvious* of me, so let's pick the clear choice that's not Travelers Club-related: Hide & Go Freak at the Space Bar. Branching off from The Night Shift shows of 2016, JR Jarris' event project Hide & Go Freak is a beast of it's own, bringing in crowds of hundreds to catch the crew play, often accompanied by peers across the country. Whether it be house, rap, bangers and all, Hide & Go Freak has it, and they execute it perfectly every other Friday.
Best Neighborhood: South Park.
I'm about to be in my mid-twenties, so naturally, my body is starting to combust on me. That means I can't really handle the overly white rowdiness of Downtown, or the overly white rowdiness of Pacific Beach or the overly white rowdiness of what has now become North Park. So, instead, my favorite go-to is the overly white quietness of South Park's quaint neighborhood. Hamiltons, Station Tavern, Whistle Stop, KINDRED -- whatever you need, South Park has it, all in walking distances and without all that rager shit.
THE "FOOD" SECTION
Best Breakfast Spot: Family House of Pancakes (Nat. City).
The problem with breakfast is that it's easy to make good, hard to make great. With many ventures you see around San Diego (this is a direct shot at you, Breakfast Republic), it seems like quality is often an afterthought to grandiosity. We don't need marshmallow's dripped in caramel and chocolate over french toast or whole yolks finely cut into the middle of a breakfast sandwich -- we just need good, consistent food. That's where the little guys shine, specifically places like Family House of Pancakes in National City.
Best Hungover Brunch Spot: Queenstown Public House.
I can't recall how many countless dry-lipped, empty-stomached mornings I've spent waiting in line at this place, and I regret none of it. With a menu diverse and loaded enough to satiate any craving and a playful decor theme to match, it's hard not to love this place. I tell myself every week that this is the week I embark on my journey to be a healthy, child of God vegan, and every few weeks I end up back at this place, particularly ordering "the Oink."
Best Lowkey Dinner Spot: Sundara.
This might be a bit of a niche choice for the dinner category, but fuck you, this is my list. Now that that's out the way let me say this: dinner at Sundara is my favorite shit in the world. A small little hidden Indian-fusion gem in Ocean Beach cradled on the outskirts of Newport's busy street, Sundara specializes in gentrified Indian dishes that, shamefully or not, taste fucking amazing. Come through on a Sunday night, sit in the candlelit patio and feast on some cheesy naan, sag paneer and the most delicious veggie samosa's known to man.
Best Food Truck: Mariscos Nine Seas Seafood.
I was going through San Diego's reddit page today, as I do anytime I want to be disappointed in my city, and I stopped on a comment someone made about fish tacos from trucks: "They're probably filled with glue, what else can you expect for $2?". That's when I realized 1) this person was 100% a caucasian 2) people are fucking stupid. In reality, the end-all rule of fish tacos is only this: if the taco is over $1.75, it's not good. Don't fall for that Rubio's, blackened-grilled, hoity toity bullshit. Purchase your fish tacos from taco trucks, preferably in neighborhoods that have three tire shops on one block with a CashCo pawn shop nestled between. If you're afraid of those, well stop at Nine Seas in South Park and get ones just like them, same price, same quality, no fear.
Best Vegan: Plant Power.
I've still yet to try KINDRED's food, but I can't imagine that there's any plant-based meal as delectable as the Chicken & Waffle Sandwich served at Plant Power. Like foreal, this has become such a weekend treat that I even crave it more than the real thing. Add on a side of their Voodoo loaded fries and you've got the perfect pseudo-health conscious meal to keep your mind and gut at ease.
Best Burger: Balboa Grill.
Let me preface this by saying I hate In-N-Out, so take my advice on certain things lightly. Now, let me follow that by saying Balboa Grill is undoubtably the best burger in San Diego. Come into this little bar and grill off Fifth Ave. near Balboa Park during Happy Hour to catch their $2 off special and treat yourself to one of the most wholesome and simply perfect burgers you've ever tried, juice oozing out and all. Also, pretentiousness aside, don't fuck it up with ketchup, or I'ma run have to run your fade.
Best "Ethnic": Lezzet Cafe (Turkish)
Ethnic is a funny word to use when in reality we know what we mean to say is, "shit white people don't normally eat." That being said, the Turkish cuisine of family-owned Lezzet Cafe fucking goes. Whether it's the crispy tandoori bread, the soft and oddly cute Manti dumplings or the Gözleme (don't ask, just get it), everything about this place screams well-executed authenticity and tender loving care. They even usually got friends of the family in the back, posted and smoking hookahs or puffing on cigars while some sort of soccer game plays in the distance. Nestled in the seedy side of Harbor Drive near the Navy Base, it's a perfect place for some quiet time away from the city.
FINALE
Top Three Moments in San Diego, written in haiku form:
1. XXXTentacion getting knocked out.
XXX came here,
But his lil' jaw went elsewhere.
Karmic justice, though.
2. La Gracia getting booted out Barrio Logan.
White girl, white girl, why?
Twitter was not here for that
Gentrified bullshit.
3. Chargers leaving the city.
Dean Spanos sucks dick.
Foreal, Dean Spanos sucks dick.
Tattoo removals.